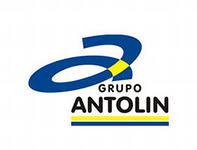 According to European Plastics News, spain's Grupo Antolin, one of Europe's largest producers of plastic auto parts, plans to invest €30m in the construction of its second plant in Russia, which is expected to be located in the Tosnensky area of the St. Petersburg region.
The new plant will have an area of 25,000m² and is expected to be commissioned in 2015.
The majority of future production of the new plant will be supplied to leading global automakers which operate in the St. Petersburg region. Examples include Toyota, GM and Nissan.
According to Ernesto Antolin Arribas, Grupo Antolin's vice-president, the company has already reached agreements with the automakers.
Grupo Antolin already operates a plant in the St.Peteresburg Utkina zavod industrial zone, which was commissioned in 2011. However, its capacities are not enough to meet the ever growing demand for auto parts in Russia.
The company expects that the new plant will allow it to increase sales in Russia up to €50m  by 2016, compared to current €20m.
Eugene Gerden (European Plastics News)