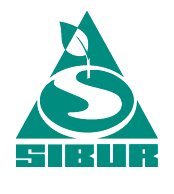 Tomsk, 6 November 2013. BIAXPLEN, part of SIBUR Holding, has launched a new production facility of biaxially oriented polypropylene films (BOPP-films) in Tomsk, says Media Centre company.
The opening ceremony was attended by Sergey Zhvachkin, Governor of the Tomsk region, Leonid Mikhelson, Chairman of SIBUR Holding's Board of Directors, Dmitry Konov CEO of SIBUR and other company managers.
BOPP-film is used in the manufacturing of flexible packaging for food and non-food products, labels. BOPP-film manufacturing technology provides for high strength and elasticity properties, high barrier properties, resistance to various corrosive environments, and inertness, and therefore the product is not harmful to humans and the environment.
The new production facility is located on the site of SIBUR's Tomskneftekhim plant, which is the Company's main polypropylene supplier. The new production line has an annual nameplate capacity of 38,000 tonnes per year and investment in the project has exceeded RUB 2.4 billion (excl. VAT). More than 150 new jobs have been created through the construction of the BOPP-film production line at the Tomsk site.
Consumption of BOPP-films in Russia reached 124,000 tonnes in 2012, according to Market Report, and demand is growing at an average of 4-5% per year. Launch of the new production facility will help the Company to fully meet demand for BOPP-film from the Russian market. Products will be sold in the Siberian and Ural federal districts, with volumes also exported to CIS countries – Ukraine, Belarus, Kazakhstan and Uzbekistan, and to Europe – Poland, Italy, France, as well as the Baltic states and Turkey.
ESOPP (France) acted as a main supplier of the production equipment for the new facility. The plant operates the widest production line in the CIS (8.7 m), enabling the plant to produce complex five-layer films with treated surfaces, which are used for overprinting. Auxiliary equipment was supplied by Bonfanti and TRIA (Italy), Kampf (Germany), and NGR (Austria).
Sergey Zhvachkin noted:
"SIBUR's  new production facility will not only bring employment to the Tomsk region but also an influx of substantial investment. The project is an example of how the petrochemical industry can benefit this region, which has consistently produced specialists in the petrochemical industry. The construction and commissioning of our BOPP-film production plant is the next step in developing a petrochemical cluster in the Tomsk region which will be another key phase in the progression of the refining and petrochemical industry."
Leonid Mikhelson said:
"SIBUR is investing in the development of new polymer production plants and is focussed on expansion of its processing facilities. Implementation of these projects is aimed at improvement of our polymers sales, and SIBUR should benefit from sales of high value added products. We would like to thank the Tomsk region authorities for their support on this project that we are confident will benefit the regional economy by creating new jobs and tax revenues."

Background:

BIAXPLEN is a subsidiary of SIBUR Holding, one of the largest Russian manufacturers of biaxially oriented polypropylene films (BOPP), with production facilities in Balakhna (Nizhny Novgorod Region), Kursk (Kursk Region), Novokuibyshevsk (Samara Region) and Zheleznodorozhny (Moscow Region). Another project aimed at expansion of BOPP-films production is currently underway at the Novokuibyshevsk site. With the launch of the new BIAXPLEN production facility in Tomsk, SIBUR's total BOPP -film production capacity will reach 149,250 tonnes per annum.

SIBUR is a uniquely positioned vertically integrated gas processing and petrochemicals company. SIBUR owns and operates Russia's largest gas processing business in terms of associated petroleum gas processing volumes and is a leader in the Russian petrochemicals industry.

As of 30 June 2013, SIBUR operated 27 production sites across Russia and employed more than 28,000 personnel.  The Group serves over 1,500 large customers operating in the energy, automotive, construction, fast moving consumer goods (FMCG), chemical and other industries in approximately 60 countries.