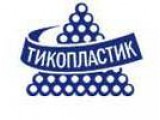 According to European Plastics News, Russian flexible packaging producer Tico-plastic is reported to be planning to expand its production of polyethylene film and converted products east of Moscow in Dzerzhinsk.
The firm, based in Dzerzhinsk, near the city of Nizhny Novgorod east of Moscow, initially intends to invest around €1.16m to increase its output of PE films and leather products, according to European press reports.
In a broader €7.38m expansion project, the company expects to construct a new production area and a warehouse which is due to double its current production by 2014. Its expanded output will be aimed both at Russia's domestic market and the export market.
Currently, Tico-plastic operates 11 extrusion lines, cutting and laminating lines, five large format flexo printing machines, 16 bag making machines and two integrated systems for plastic recycling.
Tico-plastic turns out a variety of coextruded and laminated films and a range of highly decorated carrier bags, including some for wine bottles. The Russian processor was founded in 1995.
Richard Higgs (European Plastics News)