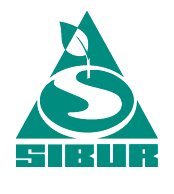 Moscow, 28 May 2013. SIBUR has begun integrated equipment testing at the propylene storage facility and trial production of the first polypropylene line at the company's Tobolsk-Polymer complex, according to the commissioning timetable. This follows testing of the first production line at the extrusion plant and the polypropylene packaging and dispatch plant, says Media Centre company.
Over the course of the next few months SIBUR will continue commissioning operations across all production facilities and expects to begin production at the complex by the end of 2013, once all approvals have been granted.
SIBUR has notified the Federal Service for Environmental, Technological and Nuclear Supervision (Rostekhnadzor) that construction of the complex has been completed.
SIBUR is the largest petrochemical company in Russia and Eastern Europe, one of the fastest growing petrochemical companies in the world and in the top three by EBITDA margin in the petrochemical industry globally. The Company is one of the top two European synthetic rubbers producers.

SIBUR operates across the entire petrochemical process chain from gas processing, production of monomers, plastics and synthetic rubbers to the processing of plastics. SIBUR is a vertically integrated company with its gas processing facilities providing feedstock for its petrochemical production. SIBUR's export sales are around 40-45%. The company has trade houses in Europe and China.