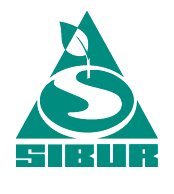 Solvay and Russian petrochemical company SIBUR have signed an agreement to establish Ruspav, a 50/50 joint venture for the production of surfactants and oilfield process chemicals in Dzerzhinsk, Russia, stated in joint press release of the companies.
The agreement was signed in presence of the Minister of Energy of the Russian Federation, Alexander Novak, during the 26th Gastech Conference in London today by Dmitry Konov, CEO of SIBUR, and Emmanuel Butstraen, Head of Solvay's Global Business Unit Novecare.
Ruspav will be located near SIBUR's petrochemicals operations, 400km east of Moscow, and is expected to be operational in 2015. Demand for surfactants in the CIS is growing at more than six percent annually. The surfactants are used mainly in home & personal care products, oil & gas as well as in other industries.
SIBUR will contribute its raw materials, production and logistics capabilities to the joint venture. It will also, given its longstanding experience of the Russian petrochemicals market, support the development of the surfactants business in oil and gas markets in Russia and the CIS. Solvay's Novecare, a worldwide leader in surfactants, will provide its expertise in surfactant technologies, its knowledge of formulations and market applications and its customer network, particularly in the home & personal care and oil & gas markets, including global key accounts with a strong presence in the region.
"Solvay's strong experience in the surfactants business combined with SIBUR's unique raw materials base and market knowledge will enable us to strengthen our leading positions in the CIS market," said Dmitry Konov, SIBUR's CEO. "Thanks to this venture with our longtime and well-established Russian partner SIBUR, we can bring our experience and technology to this dynamic region and help our customers tackle the challenge of developing performance products for the Oil & Gas and Home & Personal Care markets," explained Emmanuel Butstraen, Head of Solvay's Novecare.
"This joint venture supports SIBUR's ambition to expand commercialization of its core products into carefully selected fast growing markets. We look forward to deliver value added products to our future customers," commented Valery Andosov, Director of SIBUR's Plastics and Organic Synthesis Division. "Novecare is now able to support its key customers in all fast growing countries," concluded Emmanuel Butstraen.
SIBUR is the largest integrated petrochemical company in Russia, in the CIS, Central and Eastern Europe by revenues. The company purchases associated petroleum gas and liquid hydrocarbon feedstock from major Russian oil and gas companies and processes them into energy products, including liquefied petroleum gases, natural gas, and naphtha, and further into various petrochemical products, including basic polymers, synthetic rubbers, plastics, products of organic synthesis, intermediates, and other chemicals. SIBUR sells to more than 2,000 customers in the energy, automotive, construction, retail, and other industries in more than 60 countries. As at 31 December 2011, SIBUR owned and operated 22 production sites across Russia and employed 30,453 people. Since September 2011, Leonid Mikhelson, СЕО and founder of NOVATEK, has been the ultimate controlling shareholder of the Group. 100% of the share capital of OAO SIBUR Holding is owned by Sibur Limited.

Novecare, one of the major Global Business Units of Solvay, provides high-performance products and solutions to a wide range of industries including cosmetics, detergents, agrochemicals, oil & gas, coatings and industrial applications. Thanks to its worldwide industrial presence and a global R&D and tech-support network, Novecare holds front-ranking positions in surfactants, amines, phosphorus derivatives, natural & synthetic polymers and monomers technologies, and eco-friendly solvents-based formulations. Thanks to its expertise in protection, surface modification, rheology, and active delivery, Novecare provides its customers with solutions enabling them to improve their formulations and processes and to protect human health and the environment.

SOLVAY is an international chemical Group committed to sustainable development with a clear focus on innovation and operational excellence. It is realizing over 90% of its sales in markets where it is among the top 3 global leaders. Solvay offers a broad range of products that contribute to improving the quality of life and the performance of its customers in markets such as consumer goods, construction, automotive, energy, water and environment, and electronics. The Group is headquartered in Brussels, employs about 31,000 people in 55 countries and generated EUR 12.7 billion in net sales in 2011 (pro forma). Solvay SA (SOLB.BE) is listed on NYSE Euronext in Brussels and Paris (Bloomberg: SOLB.BB - Reuters: SOLBt.BR).