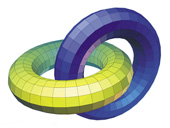 The 4th Russian Congress of Plastics Converters is being held at the Small Conference Hall of the Moscow Government building on the 22nd and 23rd November 2010. Address: 36/9, Novy Arbat street, Moscow. The nearest metro stations are Krasnopresnenskaya and Smolenskaya.
The goal of the congress is to bring together consumers of finished plastic products, plastic converters, technology licensors and investors.
Topics:
• Feedstock supply to domestic consumers
• New processing technologies from Western manufacturers
• State support of small and medium-sized businesses
Specific tasks of the congress are to discuss and forecast Russia's market development, identify the current trends in the plastic industry, coordinate and define business activities.
Participants:
• Polymer converters
• Equipment manufacturers
• Industry scientists and researchers
• Government officials
• Representatives of trade and business associations
• Heads of public organisations
• Leading industry media
The congress is expected to feature statements by major players of the Russian market and preliminary agreements on cooperation and joint investments. The participants will discuss Russia's market size, its segmentation and major market players.
The congress is organised by:
• Moscow City Government
• Russian Plastics Converters Association
• Messe Duesseldorf Moscow
• RCC Group