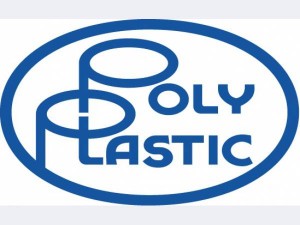 According to PRW.com, top Russian pipe systems producer and compounder Polyplastic Group is expanding its capacity with the takeover of leading western Siberia polyethylene pipe maker, Omsk Pipe Insulation Plant (OZTI).
Last month (April), the deal, in which Polyplastic is buying 100% stake in OZTI, received the green light from the Russian competition authority, FAS. Under the terms of the sale Omsk-based OZTI's present owner is reported to be taking a stake in the buyer group and will have a seat on its board of directors.
Under the proposed business plan output at OZTI is expected to more than double, according to Russian reports.
The Omsk business, one of Russia's five top pipe producers, operates 10 extrusion lines at its plant processing up to 15,000 tpa of polyethylene, producing around 350kms of water and heating pipe a year. The business, formed in 1998, is a major supplier of pipe in Siberia and the Russian Far East.
Moscow-based Polyplastic, formed in 1991, has 11 plants and nine commercial offices across Russia and CIS countries. Production units are in the Russian cities of Moscow, Engels, Klimovsk, Novocheboksarsk, Dinskaya and Angarsk, Kalush and Rubezhnove in the Ukraine and in the Belarus city of Kokhanovo and at Stepnogorsk in Kazakhstan.
In 2011 the company, which employs 5,000, recorded annual sales of €593m. Polyplastic, which is planning a stock market IPO in 2014, said last year it aims to raise its compounding capacity to 80,000 tpa by 2014.
Richard Higgs (PRW.com)