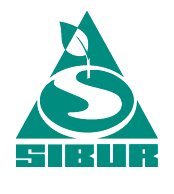 SIBUR is beginning temporary imports of basic grades of polypropylene to reduce the existing deficit in the Russian market. The pilot shipment will amount to 500 tonnes, with subsequent increases in imports up to 2 thousand tonnes per month, says Media Centre company.
The deficit in the Russian polypropylene market arose due to a forced shutdown of several plants unaffiliated with SIBUR (Stavrolen in Stavropol Krai and the Lisichanskiy refinery in Ukraine), which coincided with the seasonal increase in demand from polypropylene refiners.
The imported volumes will be sold at market prices with a minimal commission from SIBUR. The polypropylene will be purchased from China, India, and the Middle East.
«SIBUR's strategy is focused on developing the base polymer segment, with polypropylene refiners as our key clients», Sergey Komyshan, Managing Director and Head of SIBUR's Basic Polymers Division said.
«It is important that we support our customers until our Tobolsk-Polymer project is put into operation. The increased production volumes at our existing sites, coupled with additional imports of polypropylene, will help to reduce the price pressure on refiners from independent traders».
In 2011, Tomskneftekhim produced 128.8 thousand tonnes of polypropylene, while SPE Neftekhimiya, the joint venture between SIBUR and Gazprom neft, produced 114.4 thousand tonnes. The combined capacity of the two facilities grew in 2011 to 243.2 thousand tonnes, an increase of more than 11% from 2010.
Tobolsk-Polymer will be Europe's largest complex for the production of polypropylene, with a capacity of 500 thousand tonnes per year. Construction on the site is expected to finish in the third quarter of 2012, with production due to start in early 2013.
SIBUR is the largest petrochemical company in Russia and Eastern Europe, one of the fastest growing petrochemical companies in the world and in the top three by EBITDA margin in the petrochemical industry globally. The Company is one of the top two European synthetic rubbers producers.

SIBUR operates across the entire petrochemical process chain from gas processing, production of monomers, plastics and synthetic rubbers to the processing of plastics. SIBUR is a vertically integrated company with its gas processing facilities providing feedstock for its petrochemical production. SIBUR's export sales are around 40-45%. The company has trade houses in Europe and China.