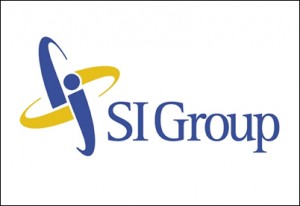 NIZHNY TAGIL, Russia – April 2, 2012 – SI Group, Inc., a leading global manufacturer of chemical intermediates, and UCP Chemicals AG one of the leading Russian producers of synthetic resins and plastics announce that they have reached an agreement to form a joint venture to market products in the friction, abrasives and rubber resin market segments.
The joint venture, URALCHIMPLAST SI GROUP, will be based in Nizhny Tagil, Russia and will offer a full range of products to meet the growing market demand in Russia, Ukraine, Belarus and other countries of the former USSR. URALCHIMPLAST SI GROUP will provide the market with advanced solutions based on specific needs and production requirements of each customer. The company's broad product portfolio will include resins for applications in rubber, abrasives, and friction. The new venture will begin operation on April 2, 2012 and will serve as the exclusive supplier of the previously mentioned products manufactured by SI Group and Uralchimplast in the countries of the former USSR, including Russia, Ukraine and Belarus.
 "This new venture will allow us to provide our customers with even more effective solutions. By combining the capabilities of SI Group and UCP Chemicals AG, we will be able to offer local expertise and production combined with global product development and industry knowledge." Stephen Haller, SI Group's Vice President explained.
"For Uralchimplast this new joint venture marks another important step to provide our customers with world class products and service solutions in combination with our history of long lasting and mutually beneficial business relationships." Norbert Wieser, CEO of UCP Chemicals AG pointed out.
About SI Group

SI Group is a family-owned company founded in 1906 and headquartered in Schenectady, New York.  A leading global developer and manufacturer of phenolic resins, alkylphenolic resins, alkylated phenols and other chemical intermediates, SI Group operates 20 facilities in 10 countries around the world.

About UCP Chemicals AG

UCP Chemicals AG based in Vienna, Austria is a leading player in Russia's chemical industry and benefits from significant competitive advantages offered by its production facilities in Nizhniy Tagil, Russia. UCP has concluded several long-term partnerships with international market leaders to develop the Russian and former USSR markets.

URALCHIMPLAST is an affiliate company of UCP Chemicals AG. It was founded in 1938 and is located in Nizhny Tagil, Russia. Uralchimplast produces industrial resins used in production of heat insulation, wood working, abrasives, refractory, friction materials, foundry, noise insulation, plastics, varnishes and other materials. Uralchimplast is producing in Nizhniy Tagil and has developed a net of warehouses in Moscow, Sankt-Petersburg, Togliatti, Novosibirsk and Rostov-on-Don.